Over the past year we have been strengthening our legal team with the addition of four solicitors to our Hawkes Bay team.  And in breaking news – the stork has visited SLW!
Rob Macdonald joined us in June 2014. Coming from a big city background, and having been a partner in several other firms, Rob brings  many years of corporate and commercial experience to the firm.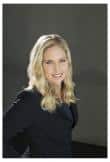 Our latest recruit is Chantelle Cowlrick. She is also a returning local and was Head Girl at Napier Girls High School.  
Chantelle has worked in NZ and overseas in a mix of roles over the last few years.
Chantelle joined us in August 2015 and is working in SLW's commercial team.
We are pleased to announce that Kylie Cawston, PA to Nathan Gray and Lara Blomfield, has had a baby.  Patrick arrived on August 7th.
Patrick, along with his mum and his dad Sean are all well. Kylie is on maternity leave and expected back at SLW in the new year.